The 2014 KBF State Team will travel to the Host State of Alabama to compete in the Southern Division Championship during the week of June 1 thru June 6 on Lake Neeley Henry.  
2014 Team Members who had to Withdraw from Team Competition:  Kaoru O`Bryan, Barry Ward, & Tim Tester.
Replacements were:  Ken Davis, Mark Cooper, & Rodney Bridgeman.   Team Alternate was John Romans.
Team Member Profiles can be viewed below:
Age: ______52________
 Hometown:  ___Crestwood, KY___
 Occupation:  ____Home Remodeling/Pro Fisherman___
 Southern Divisional Status:  Boater ___X_____  
 Family:  wife Brenda   daughters  Eileen & Rachael   grandchild  Kendall
 Favorite Body of Water: ___KY  & Barkley Lakes
 Favorite Technique: ___Topwater, crankbaits, & spinnerbaits__
 State Team:  (list years on Team) 2004 &2014 
Federation Member since: ___2000
Club:  _____KBF Statewide Bass Club
_______________________________________________________________________________________________________________________________________
Name: _Brian L. Hickey_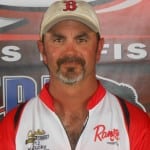 Age: __45
Hometown:  ___Cadiz, Ky__
Occupation:  ___VP of Operations – Ebonite International___
Southern Divisional Status:  Boater ____X____  
Family: ___Wife – Margaret___Son – Kaden_
Favorite Body of Water: __Barkley and Kentucky Lakes      
Favorite Technique: __Ledges, Jerkbaits, shallow cranking
State Team:  (list years on Team)  2003, 2010, 2012, 2013, & 2014
Federation Member since: ____1995
Club:  __Fish Hedz_Bass Club
_______________________________________________________________________________________________________________________________________
Name: _Donnie Tomlinson

 Age: __69_
 Hometown:  ___Bedford, Kentucky
 Occupation:  ___Retired  Boilermaker
 Southern Divisional Status:  Boater ____X____  
 Family: ___Wife – Paulette___Son – Darrin
 Favorite Body of Water: __Barkley and Kentucky Lakes      
 Favorite Technique: __Ledge Fishing
 State Team:  (list years on Team) _7x__1997, 1998, 2000, 2010, 2012, 2013 ,2014__
Federation Member since: ____1990
Club:  __KBF Statewide Bass Club
________________________________________________________________________________________________________________________________________

Age: ___64_____
Hometown:  ___Lexington, KY ___
Occupation:  _Pest Control Tech_____
Southern Divisional Status:  Boater ____X____  
Family: _single_
Favorite Body of Water: _Barren River Lake_
Favorite Technique: _deep water and ledge fishing__
State Team:  (list years on Team) __2014___________
Federation Member since: __5___
Club:  __ KBF Statewide Bass Club
_________________________________________________________________________________________________________________________________________
 Age: _______38____
 Hometown:  ___Minford, OH _____
 Occupation:  __Maintenance Coordinator @ Marathon Petroleum Ashland KY __
 Southern Divisional Status:  Boater ____X____  
 Family: ____wife Melissa_____son Nicholas__
 Favorite Body of Water: __Lake St Clair___ 
 Favorite Technique: ________Flippin'__
 State Team:  (list years on Team) __2008 & 2014 
TBF Nationals Contender 2009  (11th Pl)_
 Federation Member since: _______2002___
Club:  __ KBF Statewide Bass Club ___
_________________________________________________________________________________________________________________________________________

Age: _44
Hometown:  _Richmond  KY______
Occupation:  _Small Business Owner__
Southern Divisional Status:  Boater ___________X____  
Family: __wife  Tena     son  David    daughters  Katie & Brittany
Favorite Body of Water: _Lake Cumberland_ 
Favorite Technique: __Deep Water Worm fishing___
State Team:  (list years on Team) __1st Time    2014__
Federation Member since: ___2009_____
Club:__KBF Statewide Bass Club __
________________________________________________________________________________________________________________________________________

Age: _65________
Hometown:  _Cincinnati, OH___
Occupation:  _Painting Contractor_
Southern Divisional Status:  __1st Alternate__
Favorite Body of Water: _Kentucky/Barkley
Favorite Technique: __Spinnerbait___
State Team:  (list years on Team) __1999  2004  2012  2013, 2014  _
Federation Member since: ___1998___
Club:  __Team Buckeye______
______________________________________________________________________________________________________________________________________
Age: 47_________________
Home:  Monticello, KY______
Occupation:   Retired/Army__
Southern Divisional Status:  2nd Alternate
Favorite Body of Water:   Lake Cumberland__
Favorite Technique:  Crankbaits___
State Team:    2007, 2012, & 2014 __
Federation Member since:   2002___
Club:    Lake Cumberland Bass Club__
________________________________________________________________________________________________________________________________________

Age: _____65
Hometown:  __Carrollton, KY
Occupation:  ___Retired   Dow Corning  Enviromentalist
Southern Divisional Status:  3rd Alternate
Family: ___wife  Diana (boss),    son  Christian
Favorite Body of Water: ____Ohio River
Favorite Technique: ___crank___
State Team:  (list years on Team) __Conservation Director   numerous times_
Federation Member since: ____1995___
Club:  ___Three Rivers Bass Club___
______________________________________________________________________________________________________________________________________

Age: _________37_______
Hometown:  __________Grayson,  Ky____
Occupation:  __Capital Projects Supervisor  Marathon Petroleum   Ashland KY_
Southern Divisional Status:  Non Boater  __X_____
Family:  __wife  Heather    son  Logan    twins Laney (girl)  Levi (boy)__
Favorite Body of Water: ___Kentucky Lake____ 
Favorite Technique: _____Flippin/Pitchin____
State Team:  (list years on Team) ____2006 & 2014___
Federation Member since: ____1996____
Club:  _____ KBF Statewide Bass Club___
_______________________________________________________________________________________________________________________________________
Age:           46
Hometown:   Louisville KY
Occupation:  Lead Technican
Southern Divisional Status:      Non Boater_
Family:    wife Christine    children  Macy & Tate__
Favorite Body of Water:     Ohio River_
Favorite Technique:    Pitchin_____
State Team:   2009, 2011, 2013, & 2014
Federation Member Since:   2003___
Club:   KBF Statewide Bass Club_
_______________________________________________________________________________________________________________________________________

Age: __49___
Hometown:  __________Louisville, Ky___
Occupation:  __Logistics Co ordinator____
Southern Divisional Status:  Non Boater  __X_____
Family:  _fiancee'  Theresa   son  Alex,  daughter  Madison 
Favorite Body of Water: _Ohio River 
Favorite Technique: _Pitchin & Flippin 
State Team:  (list years on Team) ________2014_
Federation Member since: _joined KBF in Spring of 2012
Club:  _____KBF Statewide Bass Club__
________________________________________________________________________________________________________________________________________

Age: _________52______
Hometown:  __________Lancaster Ky
Occupation:  ______Electrical Engineer_
Southern Divisional Status:  Non Boater  __X_____
Family:  __Wife: Deborah  Daughters: Angel, Sarah  Son: Daniel____
Favorite Body of Water: ___Barren and Douglas_
Favorite Technique: _____Jig_____
State Team:  (list years on Team) ____2014___
Federation Member since: ____2012_____
Club:  _____KBF Statewide Bass Club___
_______________________________________________________________________________________________________________________________________
Age:     58____
Hometown:    Hardinsburg, KY__
Occupation:    Electrician__
Southern Divisional Status:     Non Boater
Family:    wife   Brenda
Favorite Body of Water:    Kentucky Lake
Favorite Technique:    Carolina Rig
State Team (list years on Team):     1st Time   2014
Federation Member since:     2004
Club:    KBF Statewide Bass Club
_______________________________________________________________________________________________________________________________________

Age: _39__________________
Hometown:  _Erlanger, KY
Occupation:  _Maintenance_
Southern Divisional Status:  Non Boater __x___
Family:    Fiancé-Caitlin  Daughters-Maddi and Laken__
Favorite Body of Water: _Kentucky/Barkley_ 
Favorite Technique: __Finesse_____
State Team:  (list years on Team) __2013__2014__
Federation Member since: ___2008____